We have 25 years of experience working on top appliance brands and your statisfaction is our top priority. Take the random guessing out of your mind by dealing with a team that has the professional skills for all the top appliances. There's no issue we can't work on, and no job is difficult for our team. We work on KitchenAid, Frigidaire, Kenmore, Whirlpool, GE, Sub Zero, and Electrolux brands on a day to day basis.

Experienced Team
Our experienced team is ready to help whether you need help with maintenance or service 

Genuine Replacement
We use genuine replacement parts for optimal performance, Avoid the costly risk of breakdowns 

Free Estimates
Free Estimate with the repair, typically involves using hardware, part substitution, partial or complete disassembly. 
About Miami Appliances Repair
Since our beginning, Miami Appliance Repair has been repairing home appliances for customers for over 25 years, Our experience in customer service has determined to be reliable, efficient and professional.
We specialize in affordable, same day appliance repair for a variety of major home appliances, specifically refrigerator repair, dryer, washing machine, oven and range repair, always at affordable prices.
Our licensed, bonded, and insured team will leave your home or business in pristine condition! You won't need to clean up after us. We have extensive experience working on top appliance brands like Maytag, Viking, LG, Samsung, and Subzero.
Take the random guessing out of your mind by dealing with a team that has the professional skills for all the top appliances. There's no issue we can't work on, and no job is diffcult for our team. Our strategy ensures that you get the best lifespan from your appliance, which gives you the best return on your investment.
We use only genuine replacement parts for optimal performance to avoid the costly risk of breakdowns installing non-genuine parts and generic products. We offer free estimates with the repair and believe all  our customers should treated fairly and respectfully as well as provide for excellence towards any service. 
Competitive Prices
Our pricing is competitive with other repair companies and often even cheaper. Most importantly, We tell potential customers simply to compare our reviews to the other companies
Warranty on Parts & Labor
Our warranty is 90 days from the date of your repair with us if your appliance fails to operate properly, we will replace any defected part and perform the labor free of charge.
Flat Rate Repair & Diagnostic Estimates
Honest, transparent and direct pricing from the most trusted appliance repair experts in Los Angeles – No hidden fees, extra charges, or hourly labor charges. Simple and trustworthy estimates every time.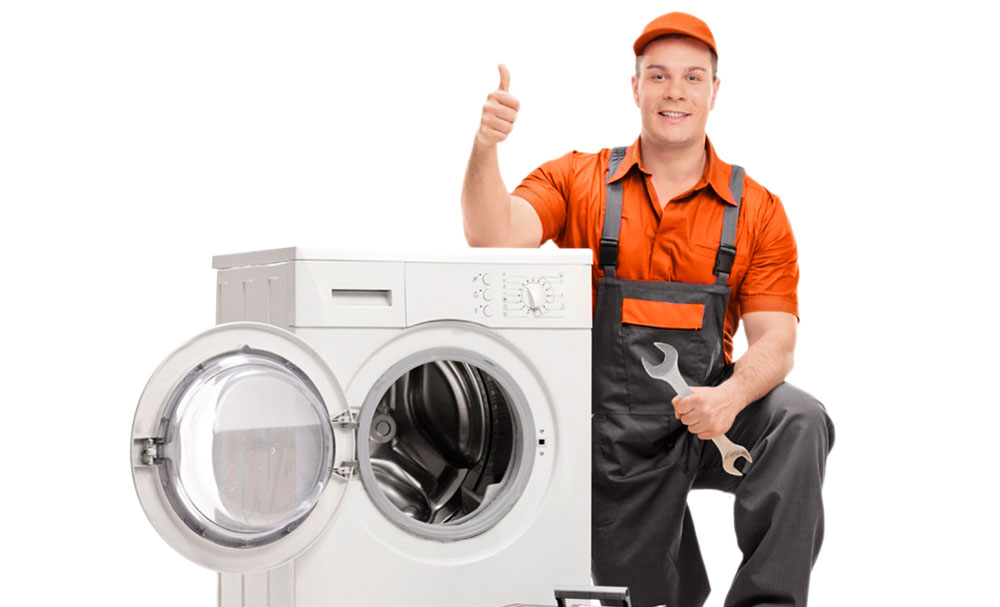 There are different types of appliances that can be found in various homes today, such as microwaves, dishwashers, ovens, refrigerators, washing machines, dryers, stoves and many other types that I didn't mention. Unless the appliance breaks down, you can never think about repairing it. Appliance repair is very expensive. When your appliance breaks down, the first thing you can think of is to contact an expert in that appliance that can help you repair the problem.
In addition, most of the problems that occur in your appliances can be solved by you without wasting your time calling a professional. All you need to do is have little knowledge of the things related to those appliances and let it be part of you. By doing so, you can repair your appliances using the DIY method.
Read More
If you want to become an expert in the repair of your appliances yourself, you must get the right tools to get the job done. Your appropriate tools should include:
Screwdrivers: it must be a screwdriver set that varies from 4 to 5 in numbers.
A set of nuts: this will be useful because most appliances have nuts that must be loosened before the start of repairs.
A set of different meters: this includes a voltage meter, an ohm meter and an amp meter.
Hose clamps: this is useful as long as there is some appliance repair related to a water line.
A way to repair the appliance is to consult the manufacturer's manual for that type of appliance, where you can obtain a series of information on "How to repair appliances." Some manufacturers have PDF of the repair on their website where you can download and solve the problem yourself.
Appliance repair does not seem daunting as people considered it. You must have the basic tools and knowledge on how to repair your appliances. In doing so, you will save time and money later in the future. But if it is the case that you think the repair is above your ability, it is recommended to call an expert to repair it for you. Above all, be sure to check if the device is not covered by any service agreement or warranty and make sure you know how to use the warranty very properly. If it starts with the basics, then the problem is solved.