At Goulds Appliance Repair, we take pride in being the best technicians in fixing your appliances in the Goulds area. Our passion is providing optimal customer satisfaction with the best appliance repair experience. Our company prides itself in having the most competent team of technicians that are factory trained and offer the best Goulds Appliance Repair. 

NO FIX NO FEE We want to be your first choice when you need a repair for an appliance. We're confident you will love our service

We maintain a commitment to the highest standards of professionalism 

Don't hesitate for another minuter. If your appliance needs repair or maintenance.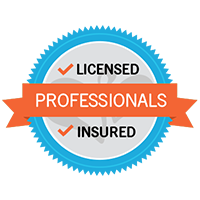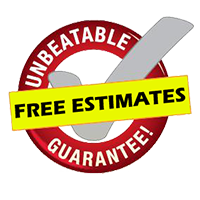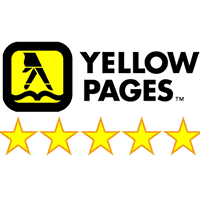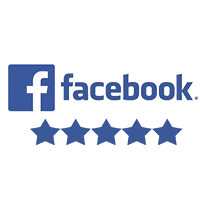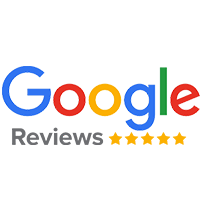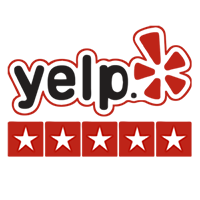 Affordable Price
We pride ourselves that we can offer competitive low prices. FREE service call with the repair this is a $65.00 value

Certified Technicians
Our technicians received many hours of factory training to repair your appliances as quickly as possible

More Than 25 Years
We offer high quality services to save your time and money and to repair your appliances as quickly as possible and in the best manner possible.

Genuine Parts Replacements
We use genuine replacement parts for optimal performance, Avoid the costly risk of breakdowns installing non-genuine parts and generic products

High Quality Services
We offer high quality services tailored to save your time and money in the best manner possible. Our standard is excellence 

Customer Satisfaction Guaranteed
We believe our customers should treated fairly and respectfully as well as provide for excellence towards any service
Free Estimates With Repair
Typically involves using hardware, part substitution, partial or complete disassembly. Free service call with the repair this is a $65.00 value
Competitive Prices
Our pricing is competitive with other repair companies and often even cheaper. Most importantly, We tell potential customers simply to compare our reviews to the other companies
Warranty on Parts & Labor
Our warranty is 90 days from the date of your repair with us if your appliance fails to operate properly, we will replace any defected part and perform the labor free of charge.
Flat Rate Repair & Diagnostic Estimates
Honest, transparent and direct pricing from the most trusted appliance repair experts in Goulds,Florida – No hidden fees, extra charges, or hourly labor charges. Simple and trustworthy estimates every time.
Factory Authorized Repair Services & Parts
Florida licensed, and manufacturer recommended appliance engineers known for fast, reliable and reasonable resolutions for any appliance concern.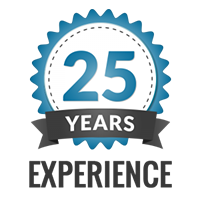 We offer services to residential and commercial clients Our service representatives are available Monday through Friday between 9 AM and 6 PM.
We encourage you to contact our Goulds Appliance Repair technicians today at 786-234-4044 with any questions you may have about one of your appliances to schedule a service call.
Our company and service technicians are licensed and insured to provide quality services.
We stress this point because we have heard so many horror stories from our clients about unlicensed repairs they have experienced in the past. We maintain our license and insurance as a way to protect our clients as well as our business.
We're in your neighborhood and we'll fix it, no matter where you bought it.
Are you looking for the best washing machine repair? Goulds Appliance Repair offers a first-class washer repair service in Goulds, FL. We focus on modern and rugged appliances that come directly from some of the best manufacturers. We are ready to help you. Make an appointment with us today!
Our team Goulds Appliance Repair have the skills and experience necessary to handle a wide range of appliance repairs in Goulds, FL and maintenance issues. When you hire us, we make sure to offer you a competitive price for our services, agree on a solid budget before starting work and we strive to leave your home as clean as we find it.
We can accommodate all of your refrigerator repair needs in Goulds, FL. A broken refrigerator can be a huge nuisance to anyone. People often forget how critical their appliances are until they stop working. A refrigerator that simply does not work properly can alter your daily life in an important way. Our technicians in GouldsAppliance Repair are well informed and trained.
Kitchens help people deal with cooking tasks with ease. That is the reason why broken ranges can hinder daily food preparation responsibilities. If there is a problem with your range, you are likely to solve it quickly. Goulds Appliance Repair specialize in appliance repair services in Goulds area, which can satisfy all varieties of ranges. Call to get a quote today.
Wall mount ovens integrate seamlessly into many kitchen designs and provide more space for baking, roasting and more. We are a work-based company that can handle all the repair of your wall oven in Goulds, FL with pure experience. Our trained technicians in Goulds Appliance Repair fix ranges that are made by all the finest and most reliable brands of the moment.
More than just a kitchen appliance, garbage disposers help keep food waste out of landfills, which is excellent for the environment. When your garbage disposal is leaking, clogged or just not working, call our experts for a repair and troubleshooting of garbage disposal. Our professionals at Goulds Appliance Repair can quickly and safely address your garbage disposal repair in Goulds, FL.
"Goulds Appliance Repair was persistent in determining the cause of two refrigerator problems. He fixed both and I'm happy with the result."
"Goulds Appliance Repair was available the same day I called and found the part I needed and came back to repair the same day."
"Very friendly and on time Works well with the customer and listens. Did work for quoted priec"
All Brands We Service
Admiral
Amana
Bosch
Magic Chef
Electrolux
Estate
Fisher & Paykel
Frigidaire
GE Monogram
General Electric
Gibson
Hotpoint
Jenn-Air
Kelvinator
Kenmore
KitchenAid
LG
Magic Chef
Maytag
Miele
Roper
Samsung
Speed Queen
Sub-Zero
Tappan
Thermador
U-Line
Viking
Westinghouse
Whirlpool
Wolf
Miami, officially the City of Miami, is an American city that is the seat of Miami-Dade County, and is the cultural, economic and financial center of South Florida. The city covers an area of about 56 square miles (150 km2) between the Everglades to the west and Biscayne Bay to the east. Miami is the sixth most densely populated major city in the United States with an estimated 2018 population of 470,914. The Miami metropolitan area is home to 6.1 million people, the second-most populous in the southeastern United States and the seventh-largest in the nation.[8][9] The city has the third tallest skyline in the U.S. with over 300 high-rises,[10] 55 of which exceed 490 ft (149 m).[11]
Miami is a major center and leader in finance, commerce, culture, media, entertainment, the arts, and international trade.[12][13] The metro area is by far the largest urban economy in Florida and the 12th largest in the United States, with a GDP of $344.9 billion as of 2017.[14] In 2018, Miami was classified as an Alpha level global city by the GaWC.[15] In 2019, Miami ranked seventh in the United States and 31st among global cities in terms of business activity, human capital, information exchange, cultural experience, and political engagement.[16] According to a 2018 UBS study of 77 world cities, the city was ranked as the third-richest in the United States and the eighth-richest in the world in terms of purchasing power.[17] Miami is nicknamed the "Capital of Latin America" and is the largest city with a Cuban-American plurality.[1][18]
33134,Miami,Fl | 33135,Miami,Fl | 33144,Miami,Fl | 33145,Miami,Fl | 33146,Miami,Fl | 33222,Miami,Fl | 33233,Miami,Fl | 33234,Miami,Fl | 33245,Miami,Fl | 33156,Pinecrest,Fl | 33165,Sunset,Fl | 33173,Sunset,Fl | 33143,South-Miami,Fl | 33155,South-Miami,Fl | 33243,South-Miami,Fl | 33166,Miami-Springs,Fl | 33266,Miami-Springs,Fl | 33143,Kendall,Fl | 33156,Kendall,Fl | 33173,Kendall,Fl | 33176,Kendall,Fl | 33183,Kendall,Fl | 33186,Kendall,Fl | 33256,Kendall,Fl | 33283,Kendall,Fl | 33296,Kendall,Fl | 33026,Fontainebleau,Fl | 33126,Fontainebleau,Fl | 33144,Fontainebleau,Fl | 
Read More
33172,Fontainebleau,Fl | 33174,Fontainebleau,Fl | 33106,Kendall-West,Fl | 33185,Kendall-West,Fl | 33193,Kendall-West,Fl | 33175,Tamiami,Fl | 33182,Tamiami,Fl | 33184,Tamiami,Fl | 33157,Cutler-Bay,Fl | 33189,Cutler-Bay,Fl | 33190,Cutler-Bay,Fl | 33032,Princeton,Fl | 33170,Princeton,Fl | 33122,Doral,Fl | 33126,Doral,Fl | 33166,Doral,Fl | 33172,Doral,Fl | 33178,Doral,Fl | 33191,Doral,Fl | 33192,Doral,Fl | 33186,The-Hammocks,Fl | 33196,The-Hammocks,Fl | 33143,Glenvar-Heights,Fl | 33155,Glenvar-Heights,Fl | 33032,Naranja,Fl | 33092,Naranja,Fl | 33030,Homestead,Fl | 33033,Homestead,Fl | 33035,Homestead,Fl | 33090,Homestead,Fl | 33144,Westchester,Fl | 33155,Westchester,Fl | 33165,Westchester,Fl | 33174,Westchester,Fl | 33124,Coral-Gables,Fl | 33133,Coral-Gables,Fl | 33134,Coral-Gables,Fl | 33143,Coral-Gables,Fl | 33144,Coral-Gables,Fl | 33146,Coral-Gables,Fl | 33156,Coral-Gables,Fl | 33158,Coral-Gables,Fl | 33206,Coral-Gables,Fl | 33175,Kendale-Lakes,Fl | 33183,Kendale-Lakes,Fl | 33186,Kendale-Lakes,Fl | 33157,South-Miami-Heights,Fl | 33177,South-Miami-Heights,Fl | 33189,South-Miami-Heights,Fl | 33157,Palmetto-Bay,Fl | 33158,Palmetto-Bay,Fl | 33176,Palmetto-Bay,Fl | 33257,Palmetto-Bay,Fl | 33134,Coconut-Grove,Fl | 33133,Coconut-Grove,Fl | 33170,Goulds,Fl | 33177,Goulds,Fl | 33189,Goulds,Fl | 33177,Quail-Heights,Fl | 33186,Country-Walk,Fl | 33196,Country-Walk,Fl | 33186,The-Crossings,Fl | 33176,Richmond-Heights,Fl | 33186,Richmond-Heights,Fl | 33189,Lakes-By-TheBay,Fl | 33166,Medley,Fl | 33178,Medley,Fl | 33198,Medley,Fl | 33112,Sweetwater,Fl | 33161,Sweetwater,Fl | 33172,Sweetwater,Fl | 33174,Sweetwater,Fl | 33192,Sweetwater,Fl | 33144,West-Miami,Fl | 33155,West-Miami,Fl | 33143,Olympia-Heights,Fl | 33155,Olympia-Heights,Fl | 33165,Olympia-Heights,Fl | 33144,Coral-Terrace,Fl | 33155,Coral-Terrace,Fl | 33165,University-Park,Fl | 33174,University-Park,Fl | 33175,University-Park,Fl | 33199,University-Park,Fl | 33177,Richmond-West,Fl | 33187,Richmond-West,Fl | 33157,West-Perrine,Fl | 33157,Palmetto-Estates,Fl | 33157,Culter,Fl | 33165,Westwood-Lakes,Fl | 33265,Westwood-Lakes,Fl

There are different types of appliances that can be found in various homes today, such as microwaves, dishwashers, ovens, refrigerators, washing machines, dryers, stoves and many other types that I didn't mention. Unless the appliance breaks down, you can never think about repairing it. Appliance repair is very expensive. When your appliance breaks down, the first thing you can think of is to contact an expert in that appliance that can help you repair the problem.
In addition, most of the problems that occur in your appliances can be solved by you without wasting your time calling a professional. All you need to do is have little knowledge of the things related to those appliances and let it be part of you. By doing so, you can repair your appliances using the DIY method.
Read More
If you want to become an expert in the repair of your appliances yourself, you must get the right tools to get the job done. Your appropriate tools should include:
Screwdrivers: it must be a screwdriver set that varies from 4 to 5 in numbers.
A set of nuts: this will be useful because most appliances have nuts that must be loosened before the start of repairs.
A set of different meters: this includes a voltage meter, an ohm meter and an amp meter.
Hose clamps: this is useful as long as there is some appliance repair related to a water line.
A way to repair the appliance is to consult the manufacturer's manual for that type of appliance, where you can obtain a series of information on "How to repair appliances." Some manufacturers have PDF of the repair on their website where you can download and solve the problem yourself.
Appliance repair does not seem daunting as people considered it. You must have the basic tools and knowledge on how to repair your appliances. In doing so, you will save time and money later in the future. But if it is the case that you think the repair is above your ability, it is recommended to call an expert to repair it for you. Above all, be sure to check if the device is not covered by any service agreement or warranty and make sure you know how to use the warranty very properly. If it starts with the basics, then the problem is solved.